Children of Garvey, Mandela join call to support Jamaican High School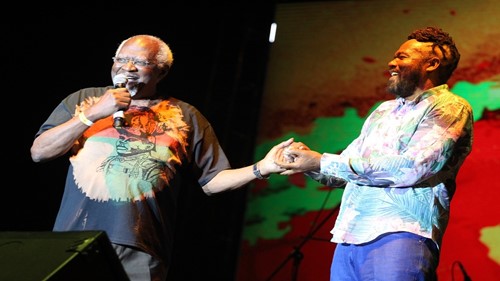 Vascular surgeon and globetrotting activist Dr Julius Garvey and South African business leader Dr Makaziwe Mandela will join alumni of the Kingsway High School in Kingston and other leaders to announce a global initiative to raise funds to support the institution.
Garvey is the son of Jamaican National Hero Marcus Mosiah Garvey and Mandela is the oldest daughter of the revered Nelson Mandela, former president of the Republic of South Africa.
Born in Jamaica, Garvey attended Wolmer's Boys' School in Kingston and is passionate about the education of Jamaica's children.
"The work of my father continues as we strengthen our resolve to educate our children, and now, more than ever, this is a sacred trust," Garvey explained.
This special virtual press conference and media launch will announce a new website for the support of the school and students, and will announce a special mediathon in view of the tremendous impact the coronavirus pandemic has had on the school. M
Many prominent past students of the school based in North America, Europe, and the Caribbean – including retired Howard University academic dean, Dr Ouida Westney; Atlanta pharmacist, Dr Joseph Redley; London singer and radio station manager Paul Lee; Canadian clergyman Dr Daviceto Swaby; and New York activist Rev Dennis Dillon – are among the participants for this historic virtual press announcement.
Teachers and students will also join this effort, including Josiah Dicarlo, the nine-year-old Kingsway Prep student who set a system-wide Caribbean record when at age seven he became the youngest scholar to sit and pass the Caribbean Secondary Education Certificate (CSEC) Exam that is designed for high school seniors for college entrance.
See the original story by Loop News.